You must acknowledge my screening and deposit policies below.
Compensation is for my time and companionship only. Please present your donation in an enveloppe at the start of our date.
Incall near Papineau metro (+ another location near Atwater)
Outcall :
Transportation fees may apply, all rates are in CAD – US currencies are to be offered at exact rate without conversion.

1 hour escapade – 400.
1.5 hours – 500.
2 hours – 650.
3 hours – 950.
4 hours – 1200.
5 hours – 1400.
6 hours – 1650.
8 hours – 2000.
12 hours / 1 day connection or Overnight – 2500.
24 hours – 4000.
---
DUOS PAGE – CURATED FRIENDS LIST
Happy to make the arrangements with a third lover on your request. Endless possibilities : I love a good surprise & love meeting new babes. I will be eager to partake with a provider of your own choosing, or you may consult my Duo page for established partners in crime of mine.

For Couples of any gender(s), please add 100$ per hour.
Regarding clothing requests, kindly refer to TREAT ME subpage.
Screening policy is mandatory for new suitors. You must provide either of these options :
– Reference of an independent companion seen in the past 12 months, with your name & the email or number you used to contact them
– Clear photo of government ID showing your name and picture (you may hide the rest at your wish)
– LinkedIn profile. Rest assured that all personal info will stay entirely confidential.
A deductible Deposit of 50$ for every hour booked, and for outcalls, transport/travel fees in full, if applicable-  is always required to confirm an appointment. The deposit is to be sent via Interac E-Transfer, OR if you don't live in Canada, please specify your choice of one of these options:
– Wish tender thru Stripe payment processor. A specific corresponding virtual item (email for instructions) can be purchased on my profile ANONYMOUSLY (I won't see your info)
– Amazon CANADA giftcard.
Cancellation policy : You may reschedule your appointment once. Deposits are non-refundable, but can be applied to our next promptly re-scheduled appointment upon minimum 24hrs notice.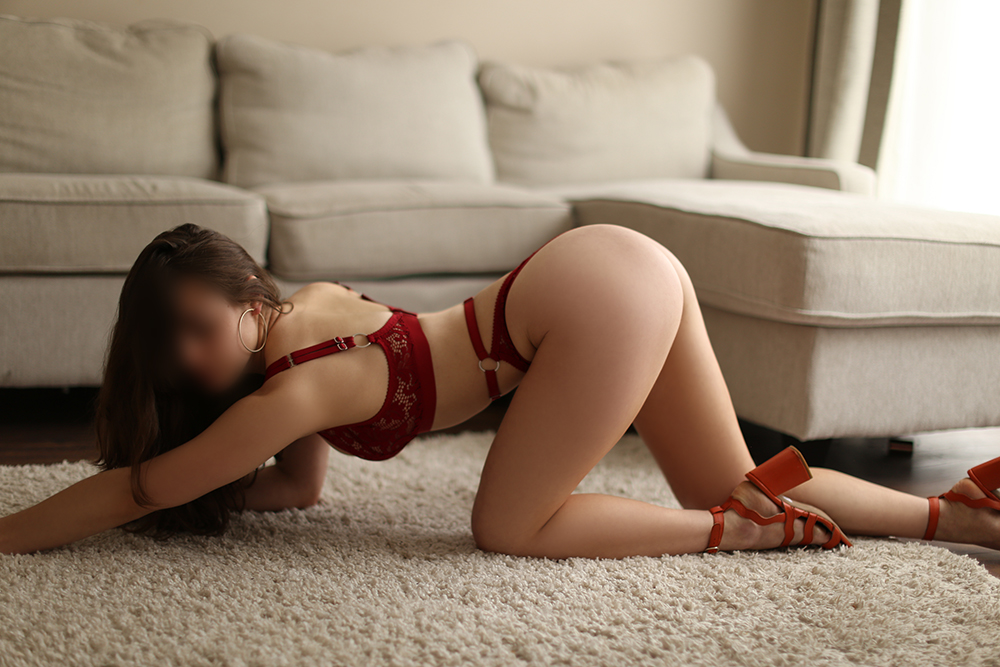 "She has soft lips and I lost myself in them when we kissed…"
"[…] Hard to describe but a bit like a highschool relationship kind of flavor to the interaction? Once you get to talking to her she opens up in a very nice way."
"Very natural, real girl, sweet personality, soft lips, nice body."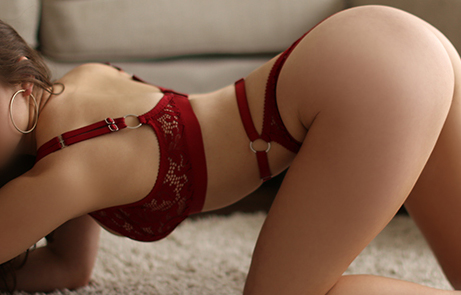 TAILORED
to you and me
Meeting with me, wether for the first or 100th time, is like entering your dreamy bubble of comfort where you can be your truest, wild and free self, acknowledged and appreciated. And always, a private connection that holds your privacy to utmost importance.

A Girlfriend experience that goes beyond any acronym or preconceived marketing label : I deeply value pouring my energies into getting to know one another, establishing a space for free flowing communication beyond taboo, and exploring desires away from judgement.
My vivid & naughty imagination and open mind may surprise you, and my deep curiosity and passion will move you.
As far as meeting goes, I always recommend multi-hours dates, most requested, to thoroughly enjoy and explore together. (3-4hrs) For first meetings wanting to test the waters, I would say that 2hrs or 1h30 could be good options.
An intimate setting balanced with social time is where I shine my best through building chemistry with my date and perfecting our sensual understanding of eachother's figure and motions.
There is no activity I'm not curious and open to try! Unless it involves being eaten alive by snakes or crocodiles, I guess. Being very active and adventurous, I love something that can take me out of the routine, have fun, or learn something new, but also profoundly enjoy simple pleasures such as good food, getting pampered at a spa, etc.