You will find here guiding answers to, I hope, most of your questions regarding some etiquette, my personal tastes and preferences – food, drink, etc. , and (while I don't expect them!) hints & cues for presents and other small "host" gifts and such if you want a bit of inspiration… 
Here is my Wishlist page on WishTender. If you want to me make me feel like the luckiest girl in the world…
To send me a tip or cash gift : E-transfer (Canada) to Margot.najdacontact@gmail.com / Wishtender tipping items @margotnajda

I love, love dressing up, so if you fancy seeing me in a specific outfit / lingerie, or rather simply a clothing style in particular for me to wear during our time together, you are welcome to mention it to me when organizing our date and, of course, slip an extra to cover the garnment if it's not something I already own, so I can get myself ready with your specific request.
SIZE MEASUREMENTS : 33" Bust – 26" Waist – 35" Hips/bottom on Height 5'1"
XS for Tops and dresses. Skirts, pants : XS or XXS, size 2-ish (0-2). Lingerie : normally** 32C and XS bottoms.

Wine (Red, white, orange/skin-contact white…)

 Champagne & fine bubbles

Cocktails

Kombucha

Tea

Seltzer

Mineral water or sparkling water

I enjoy just about everything! Only exceptions to this rule are that I cannot have coffee, and do not drink liquors straight.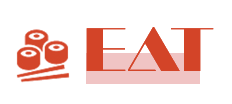 Oysters

Charcuteries

Burrata, fresh mozarella, goat cheese…

Fresh fruits and berries

Raw veggies & hummus/dip/nothing

Roasted nuts or roasted seaweed

Sushi and sashimi, salmon/tuna/beef tartare

Desserts & sweets. All. Name it, I love it already. 

I don't have any food allergies.

Big, curious food lover here. My rare dislikes go as follow : olives (sorry, I really tried) blue cheese, raifort/horseradish, boiled eggs.

How nice and kind of you. No matter big or small, it really does warm my heart up when someone takes the time and effort to pick something up in thought of me. If you are a little like me and one of your love languages is gifting (&receiving), an open list of ideas to inspire you might help you feel confident in your gesture! (Or see above food&drink suggestions!)
Flowers –

Social Flowers for anonymous delivery to your beloved pupil!
Perfume : Lubin Akkad or Korrigan, Tom Ford Vanilla Tobacco…I usually wear Dior Eau Sauvage, Chanel Gabriel and Armani Ambre Soie.
Beautiful pocket-sized notebooks, mechanical pencils (for drawing), cool/quality writing pens, paint/watercolor supplies…
Lingerie & Lingerie giftcards : some faves, but not limited to : Blush, Creepyyeha, For Love and Lemons, Tisja Damen, Sokoloff, Fleur du Mal, La Perla, Studio Pia, Fleur of England, Coco de Mer, Agent provocateur…(Maison Lejaby, Simone Pérèle, Lise Carmel are brands I only shop in-boutique at Lyla) 
Lingerie Giftcards Note : Sometimes smaller amounts (25, 50…depends on the brand's price range) are better as a cash tip rather than a giftcard that I have to spend a much bigger amount just to be able to use it. 
Giftcards for outdooring/athletic stores (MEC, La Cordée, Arc'teryx, Lululemon…), Aritzia, Hudson's Bay (La Baie), L'Intervalle shoes, Browns shoes, Amazon.CA , Sephora…

Vou

chers for a day at the spa or massage

Voucher for my pedicure at Primerose salon (www.primerose.co) 
Contribute to my next photoshoot by either paying the photographer forward (ask for who) or directly to me to help with expenses (location rental, shopping for attires, session, extra pics…)

A soft nightrobe, nightgown or pajamas

Silk or velvet hair scrunchies

Scented candles made from botanicals/natural ingredients
A handwritten card is plenty enough to make my heart swell <3